Family
In Italy I am always interested in the coats of arms on the medieval buildings.
I always thought that what was good enough for an Italian nobleman in the Middle Ages should be good enough for a retired anthropologist in the US.
So I made this "stemma" or escutcheon for our house.
Phyllis Plattner, my wife, has her own web page showing her paintings.
click here for Phyllis Plattner's website
Here she is in a museum looking at a painting.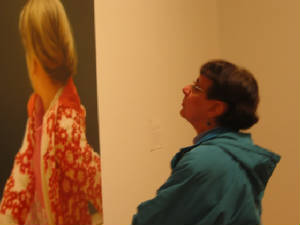 Jessica Plattner, my daughter, was Associate Professor of Art at Eastern Oregon University, in La Grande, Oregon.
Here she is photographing her painting . . . . .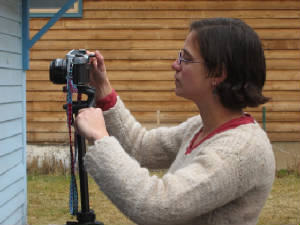 Then she moved to Canada so that her partner Dean Smale and their daughter Sofie could live together.
It can get cold in Medicine Hat, Alberta, Canada . . . . . . . . . . . . . . . .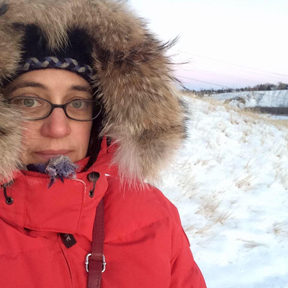 click here for Jessica Plattner's family
Here we are together . . . . . . . . . . . . . . . . .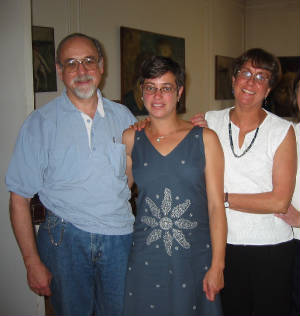 Jessie, our son Dan, Phyllis and Phyllis' mother Sara before she died in summer 2005 after celebrating her 100th birthday.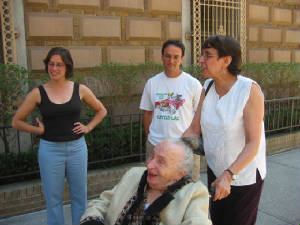 Return to Home page