Jessica Plattner's Family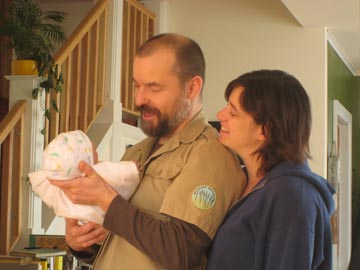 Jessica Plattner, my daughter, gave birth in late 2010 to her daughter, Sofonisba Ann Plattner Smale.

Here she is with her newborn daughter in the maternity hospital.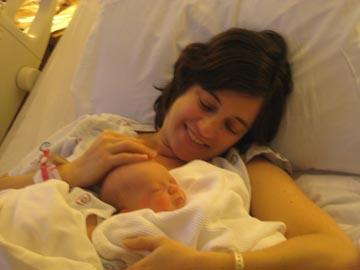 Sofonisba Ann Plattner Smale is named after Sofonisba Anguissola, the first world famous woman painter, who lived in Italy 1532-1625. She made several self portraits.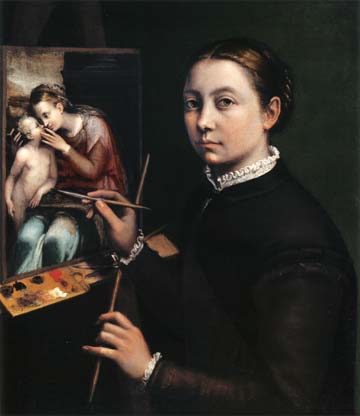 click here for Sofonisba Anguissola on Wikipedia
Sofie's Dad is Dean Smale, a painter from Medicine Hat, Alberta, Canada. Dean fell head-over-heels in love with that baby pretty fast.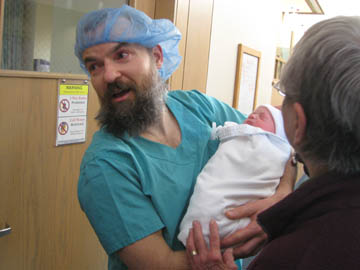 Jessie and Dean were pretty delighted with the baby.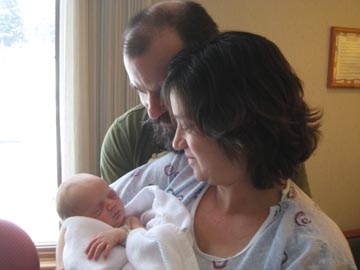 Phyllis and I are pretty delighted with this baby also.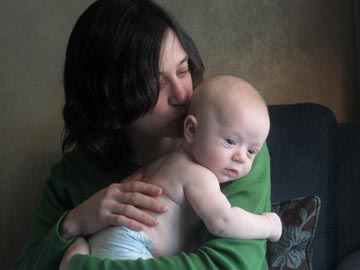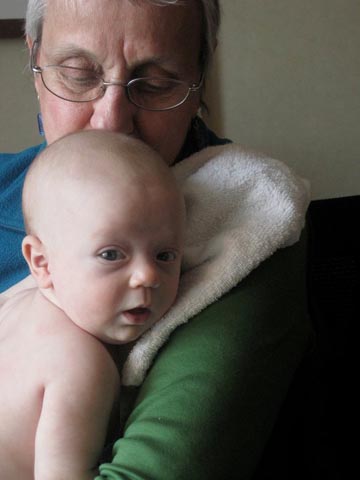 .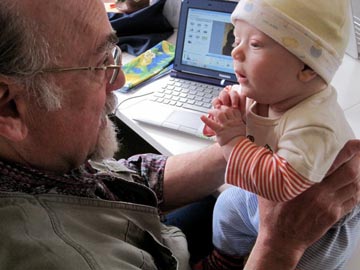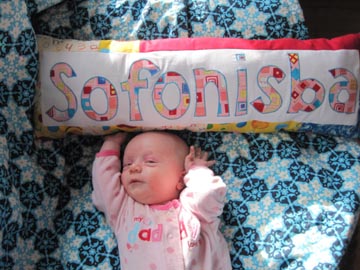 When Sofie was two years old she sometimes did not want to do what other people wanted her to do.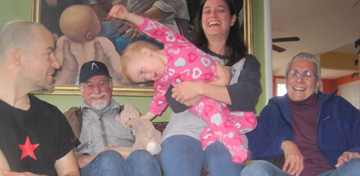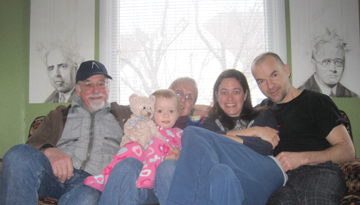 She likes to be tickled.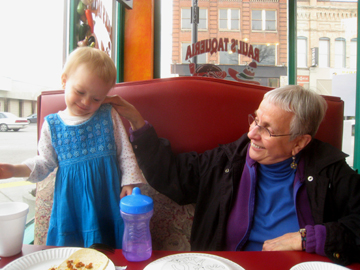 Sofie has always loved to be read to.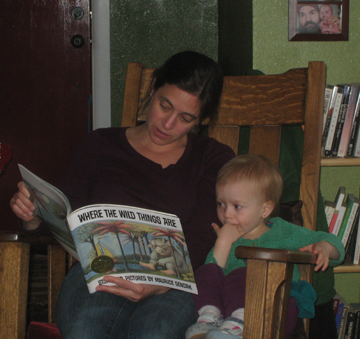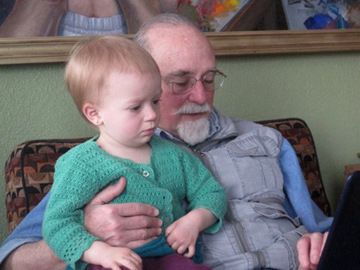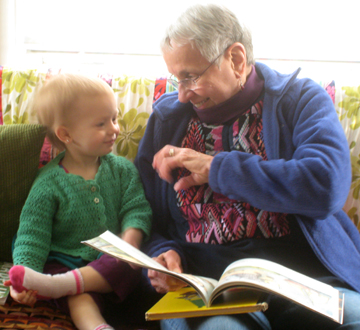 Here is a recent New Years Card they made.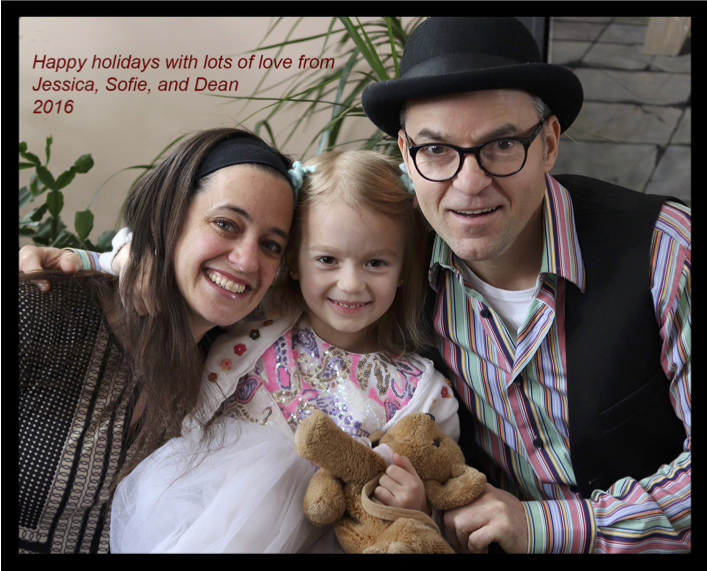 When they visit us Sofie likes to make things in my woodshop
She is a nice, cute kid and we love her.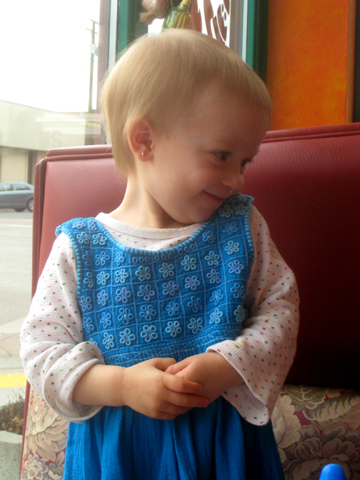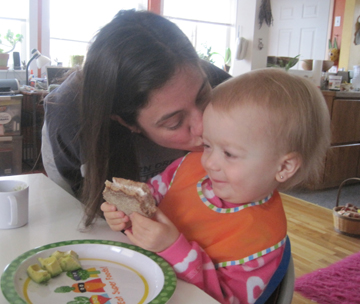 Return to Home page