Cabinets
This entrance hall table of walnut and pine was made the first year I retired. Its the most complex piece I had ever tried, with my first drawer (with handcut stopped dovetails!)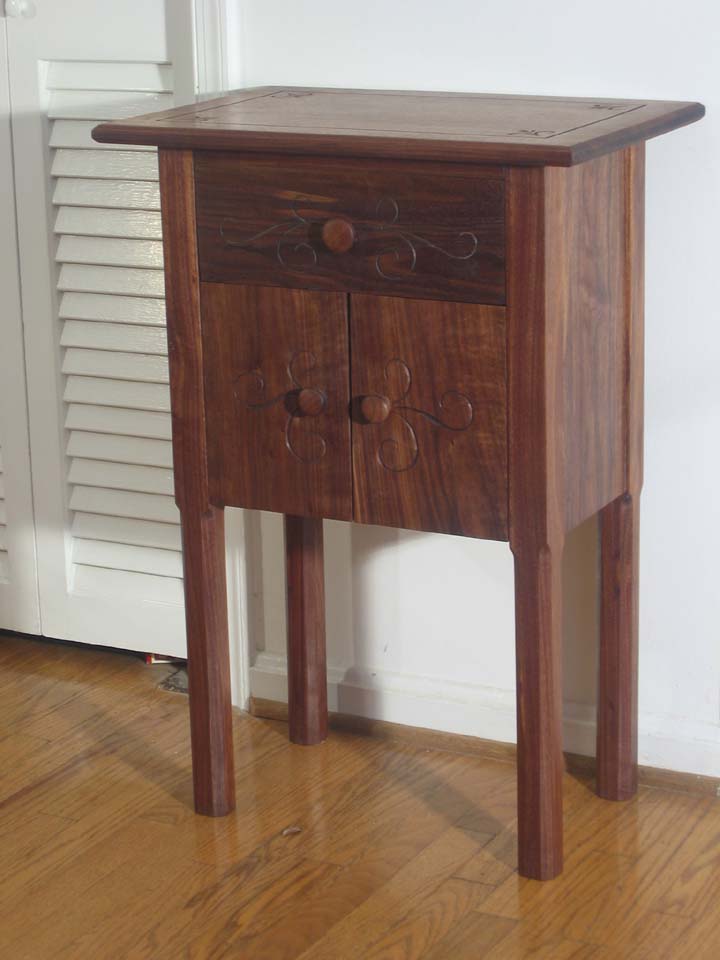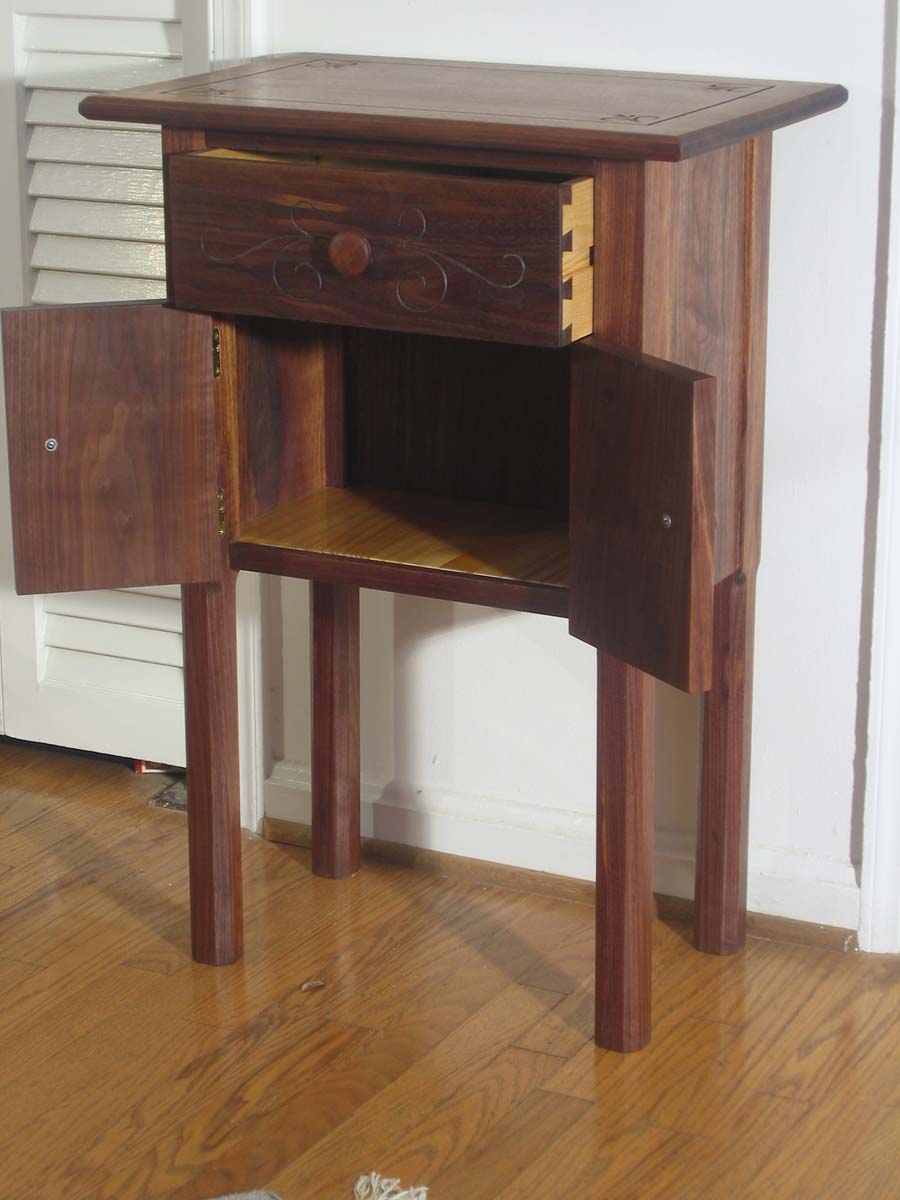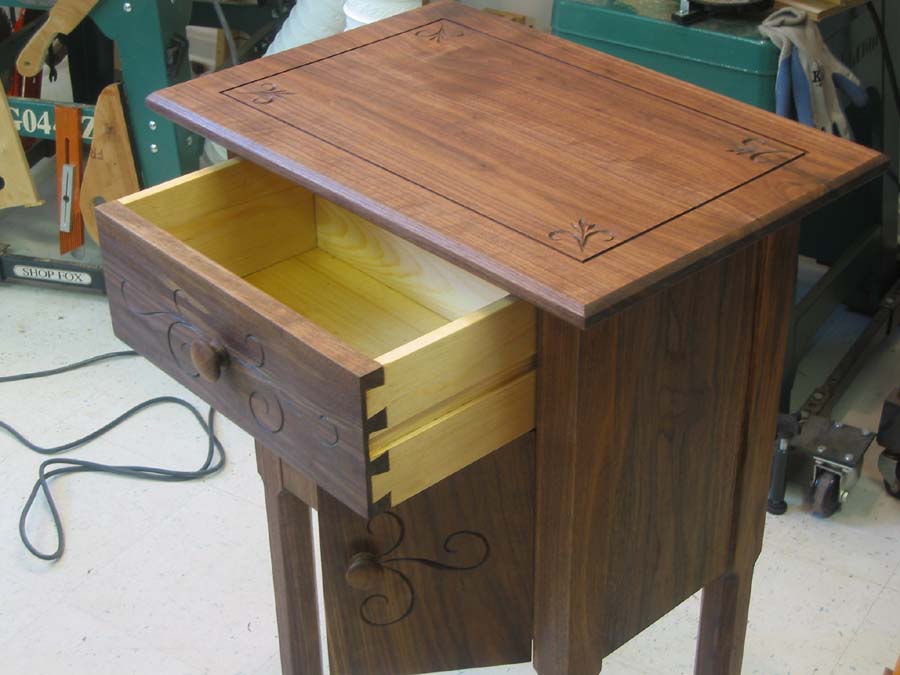 This oak cabinet for our guest bathroom was finished in 2006. I resawed the panels for the doors, meaning I band-sawed oak boards to 1/4" thick --this was a new skill for me.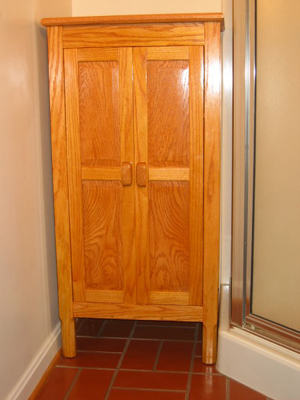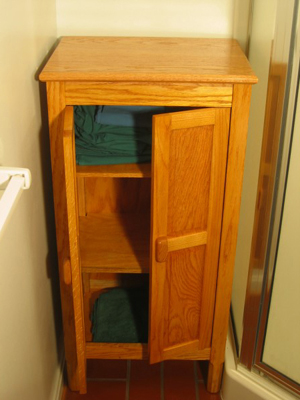 I made this small jewelry cabinet (17" tall) for my daughter, Jessica. The cabinet is made of walnut, the inlays are curly maple. This is the first time I've made inlays with a router, and also this cabinet is the first time I've used sliding dovetail joints. These joints are terrific, they hold the piece together mechanically. The joints are also glued, but this adds strength in addition to the dovetails.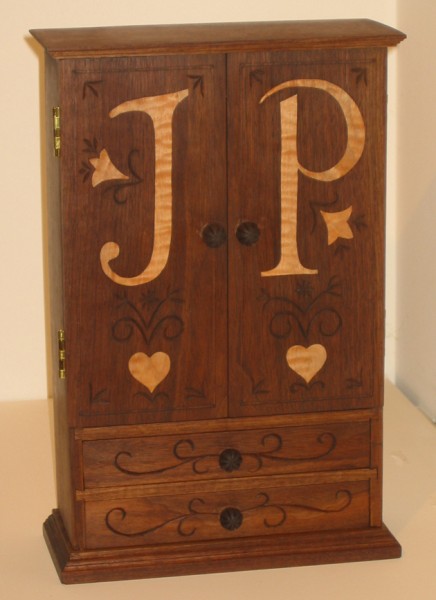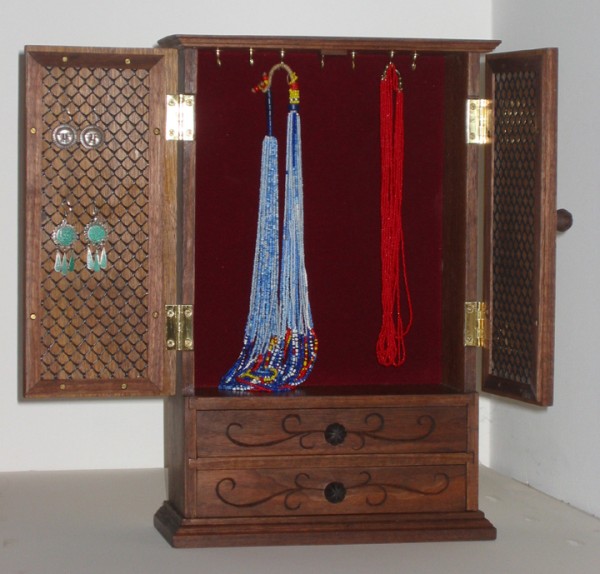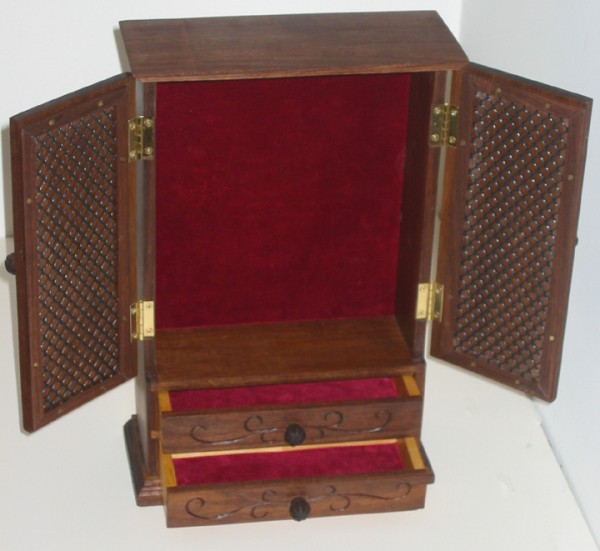 This small table is made out of mahogany with curly maple inlays. I made it for our living room.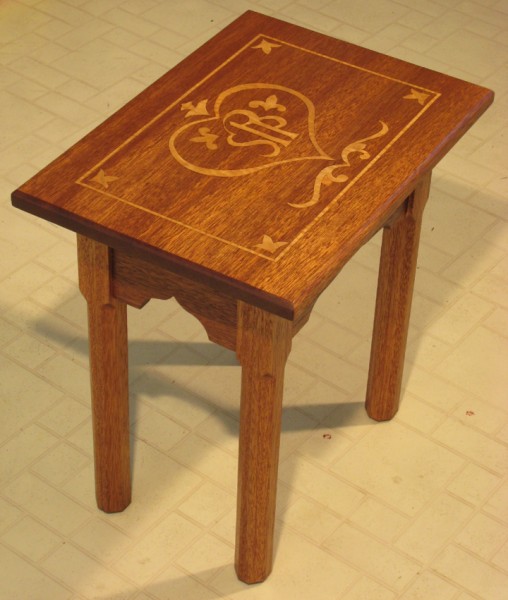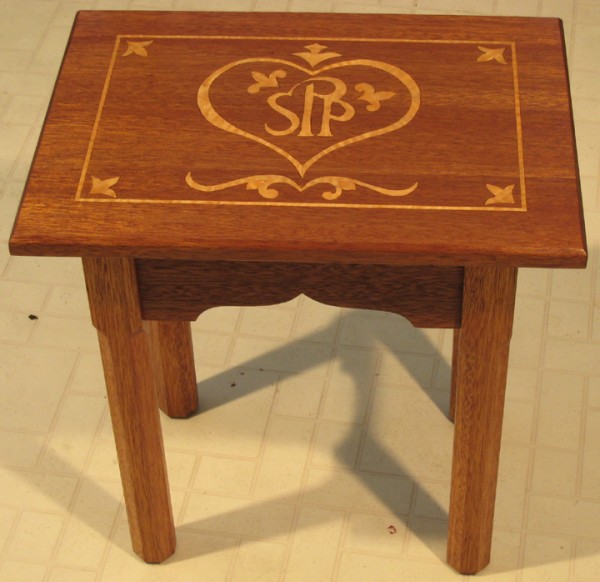 Here is a cabinet I made for our dining room. It holds large serving bowls on top and bottles of white wine below. I made it from walnut with a maple inlay on top.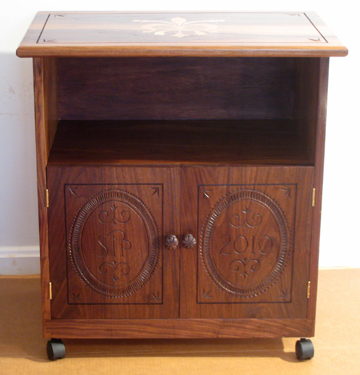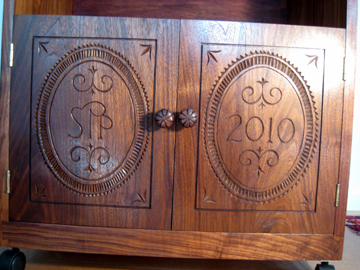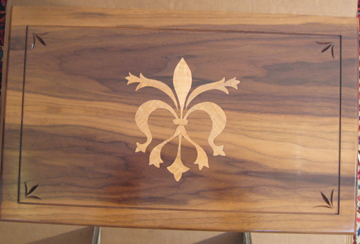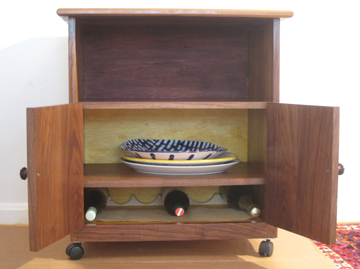 This is a rolling cart I made for our kitchen. I made it from maple, sycamore and oak, with the top of maple, padouk and walnut. We use it as an extra surface to prepare food and work in our kitchen.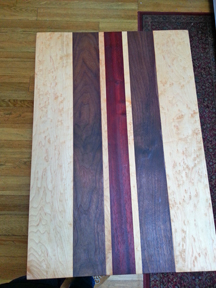 Return to Woodworking page

Return to Home page